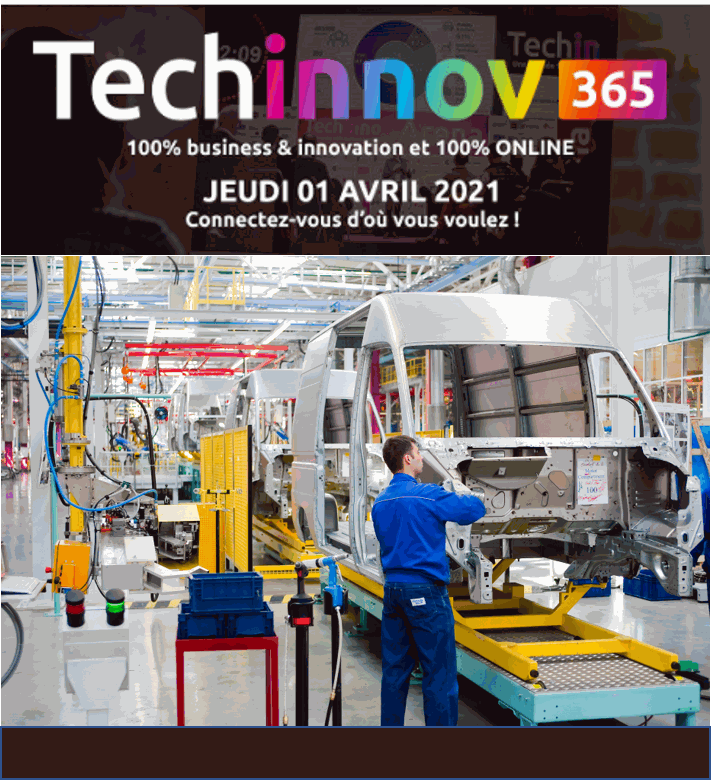 Did you know ? It can operate stand-alone or integrated.
Whether used in order preparation to indicate product locations, in replenishment to indicate where to store or in production to show the parts necessary for the constitution of a product, the pick-to-light is a guidance system that reduces errors, oversights and saves considerable time.
This lighting system exists in different forms: wired, integrated into furniture or trolleys, in LED strip, or as for the systems EDITAG Industries : wireless.
All our products are designed to guarantee a very high level of flexibility and modularity. Whether at the hardware level, thanks in particular to our wireless IoT sensors, but also thanks to the modularity of the software applications that supervise these sensors
Our solution adapts to all sizes of companies and can be deployed autonomously or interface with the information systems, ERP and MES in place.
Autonomous Pick-To-Light IoT, how does it work?
A preparation sheet with barcode is edited.
The barcode handheld device is connected, in a network, therefore wirelessly, to our LOKEOS software controller.
The operator flashes the code.
LOKEOS receives the information and triggers the switching on of the mOOnTAGs.
Once the picking is done, each mOOnTAG sends the mission acknowledgment message to LOKEOS.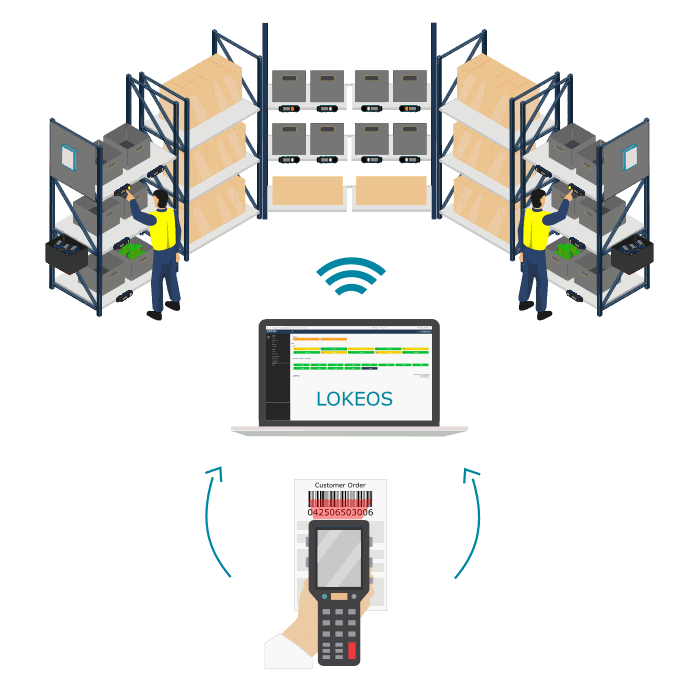 Pick-To-Light interfaced, how does it work?
The MES or ERP software sends the order preparation order to our LOKEOS software controller.
LOKEOS triggers the switching on of the mOOnTAGs.
The operator accomplishes his mission, the mOOnTAGs send their acknowledgment messages.
The stocks and related processes are updated in the ERP, the MES or the Information System in place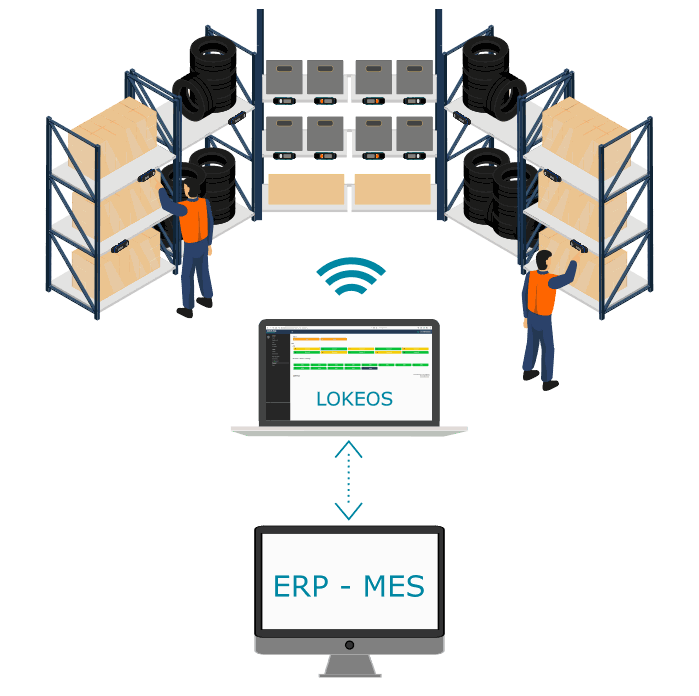 Thus, each factory, each workshop, whatever the equipment already in place can benefit from the advantages of a wireless Pick-To-Light IoT system: reduce errors, increase safety and product quality while remaining safe. flexible production.