What is IoT?
The Internet of Things represents the extension of the Internet to things and places in the physical world.
These are exchanges of information and data from devices present in the world to the Internet network.
IoT in industry
For the industry anchored in a lean manufacturing approach, it is about enriching the understanding of its production activity and giving more meaning to the search for performance gains.
IoT sensors will feed real-time information on what is happening at the field level to business applications such as MES, ERP, WMS for visibility and optimization of flows.
IoT in art, culture and luxury
For cultural establishments, the IoT will simplify the tasks of staff and help them in their missions of protection and promotion of heritage.
IoT sensors will connect the works of art and accompany them, whether they are stored, transported or exhibited.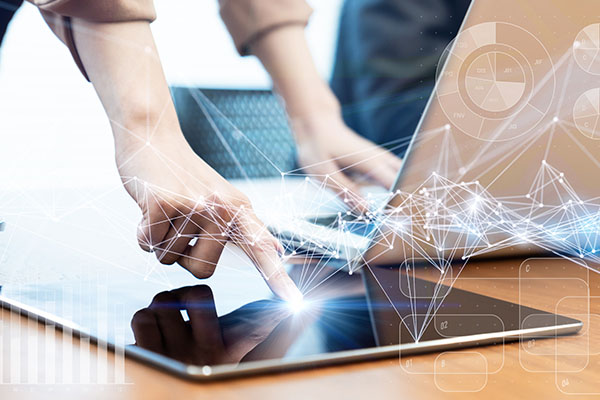 What about RFID in all of this?
Radio frequency identification – RFID – is one of the communication protocols that can be used in an IoT deployment today.
For several years, new protocols have emerged to adapt to the needs and constraints of users.
A hybrid and modular IoT solution for flexible and agile deployment
There are different IoT communication networks and protocols depending on whether you need to send more or less information, more or less far and more or less often.
To choose the most suitable protocol, a minimum of 3 criteria must be considered:
The range;
Energy consumption;
The cost.
Depending on this, we can choose a short or long range network, low consumption, specific to indoor use, etc.
At EDITAG we are aware that in the same process, the cycle of use of an equipment involves different stages, each with its own constraints. We often hear that one protocol is no better than another, it's all about compromise. What if we could combine several technologies into one solution?
3 building blocks make up EDITAG's IoT solutions:
IoT sensors;
The communication infrastructure;
The software controller interfaced with existing applications;
Our sensors have been designed to meet these needs for flexibility. Thus, they can integrate several technologies and call upon them at the right time depending on the process.